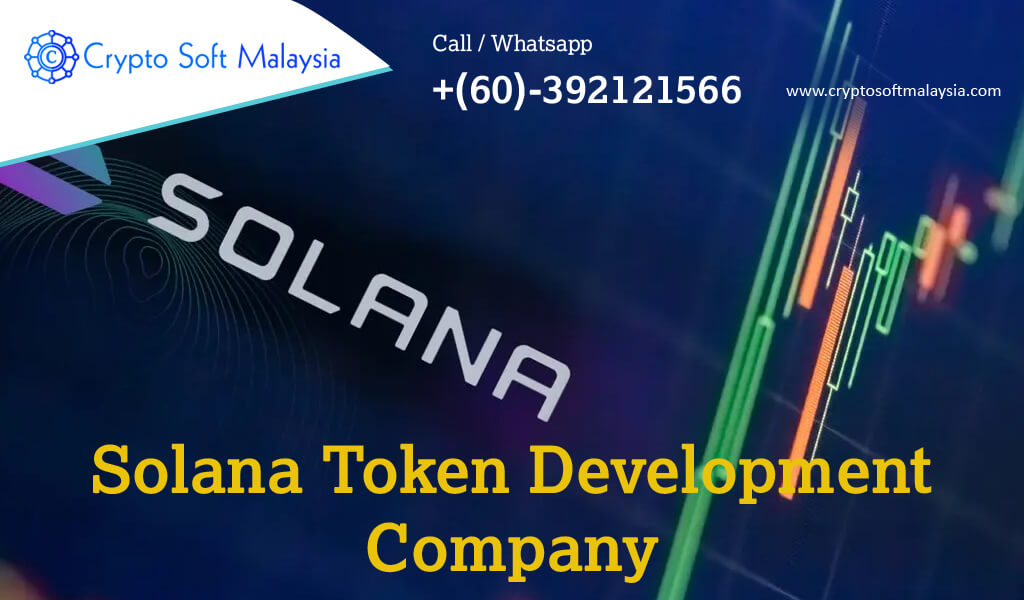 We at Crypto Soft Malaysia help startups and enterprises launch user-friendly decentralized applications powered by the scalability and speed of the Solana network. Our Solana blockchain development services cater to a range of projects spanning DeFi, Web3 and NFTs.
Our Solana Blockchain Development Services
Solana Blockchain Consulting
Our consultancy services help you understand the prospect of Solana blockchain development for your business through strategic and technical analysis. It enables you to better leverage the speed and scalability of the Solana blockchain across a range of projects.
DApp Development
We help you launch scalable and user-friendly dApps on the Solana blockchain. We design and build dApps related to Payment, Token swap, Peer2Peer lending, NFT marketplaces, Stable coin and many more.
NFT Marketplace Development
We help you build and deploy your own NFT Marketplace on Solana Blockchain. Our development services optimize your marketplace for decentralized NFT minting, storefronts, sales and other marketplace features.
SPL Token Development
We help you tokenize your assets by creating new SPL tokens for them. These tokens are exchangeable on decentralized exchanges, useful for investment purpose and powers Solana dApps.
Defi Development
To help you tap the potential of Defi and appeal the worldwide borrowers and lenders, we build a range of Defi systems such as P2P decentralized lending platforms and Crypto loan platforms on top of Solana blockchain.
Why Choose Crypto Soft Malaysia for Solana Development?
Wide Experience of Projects
We have conceptualized, built and delivered 1000+ digital solutions and 62+ robust blockchain projects and deployed 80+ smart contracts.
Impressive Work Portfolio
From building supply-chain and monetary systems on blockchain to creating ready-to-deploy NFT solutions, we showcase an impressive work-portfolio.
One-stop Blockchain Services
Whether you are looking for developing a massive Defi or NFT marketplace project or a simple wallet development solution, we are the one-stop destination for all kinds of blockchain development services.
Long-term Collaborations
We build scalable relationships with our clients. Through market analysis, research and development, we continue building business and technical strategies to help our clients further scale up their projects.
Benefits of using Solana Blockchain
Solana makes it possible for a centralized database to process 710,000 transactions per second on a standard gigabit network. The transaction fee is less than $0.01 for users and developers Solana becomes the fastest because of its 400 millisecond block times Clock verification makes Solana unique Node synchronization makes the transactions fast. Proof of History helps in integrating timestamp with every transaction approval following to track the transactions which serve as a clock.
What technology stack does Solana use?
Proof-of-History
A Clock Before Consensus because nodes in a distributed network can't trust the timestamp on messages received from other nodes, the biggest problem in distributed networks is agreeing on the time and order in which events happen.
Turbine
Solana uses a distinct but linked protocol called Turbine to transmit blocks (communicate blocks between validators) independent of consensus. The Turbine is primarily influenced by Bit Torrent and is designed for streaming.
Tower BFT
A PoH-optimized version of PBFT Solana runs a consensus mechanism dubbed Tower BFT on top of Proof of History, which is a PBFT-like algorithm that uses the synchronized clock allowed by PoH to reach consensus on network transactions.
Pipeline
A Transaction Processing Unit for validation optimization on the Solana network, the transaction validation procedure takes full use of pipelining, a CPU design improvement. When there is a stream of incoming data that has to be processed in a series of steps with distinct hardware accountable for each step, pipelining is an acceptable technique.
Archives
Distributed ledger storage The use of a high-performance network to store and maintain data is expected to become a key centralization vector.