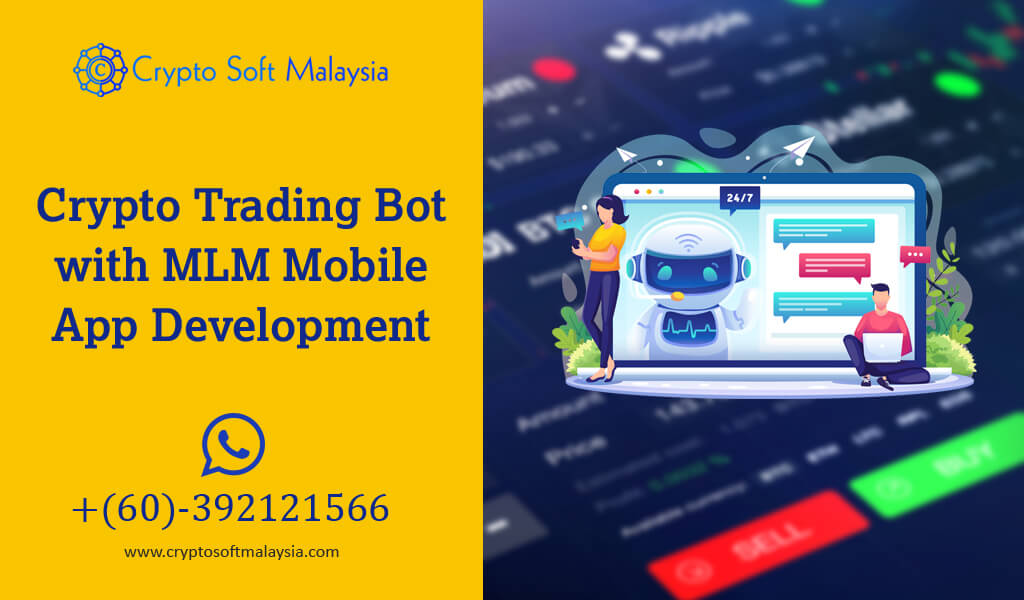 Crypto Trading bot with mlm mobile app development
We from Crypto Soft Malaysia, a professional Cryptocurrency Trading Bot Development Company, offers the best crypto trading development services with complete customer satisfaction.
The system uses artificial intelligence algorithms to automatically match quantitative trading strategies that are suitable for the current market situation, eliminating the problem of unprofessional judgements of quantitative trading users' trends and failure to match in time using corresponding strategies.
The use of bots in crypto trading is so helpful, although there remains an ongoing debate. In order to use the crypto trading bots effectively, the investors should follow the below instructions or steps to trade.
First of all, the investors should have a proper account setup in any cryptocurrency exchange platforms. Then, they must stock their accounts with crypto coins holdings. In some cases, many users can make decisions like whether to buy or sell crypto coins. These orders can be executed by bots.
Every crypto trading bots eliminate the time and efforts that every trader put in to make trades success using a get-rich-quick solution. At the initial stage, each bot offers marginal returns even for correct functioning. Then, all bots are not properly designed so, investors should remember that all the crypto bot space is as unregulated as the crypto globe is also unregulated.
Then most important thing is for proper utilization of a bot, investors or traders need a deep knowledge of the crypto markets and an well-supporting investment plan. Since, for most of the investors, a bot may be a useful tool to trade crypto coins.
In addition to crypto bot development, we offer cryptocurrency wallet development and integration of wallet into your crypto exchange. Get any kind of crypto wallet development services at Crypto Soft Malaysia.
If you have cryptocurrency exchange and want to integrate crypto trading bot for automatic trading or else if you just want to develop your own crypto trading bot that supports automatic trading on major exchanges, you are at a right place.