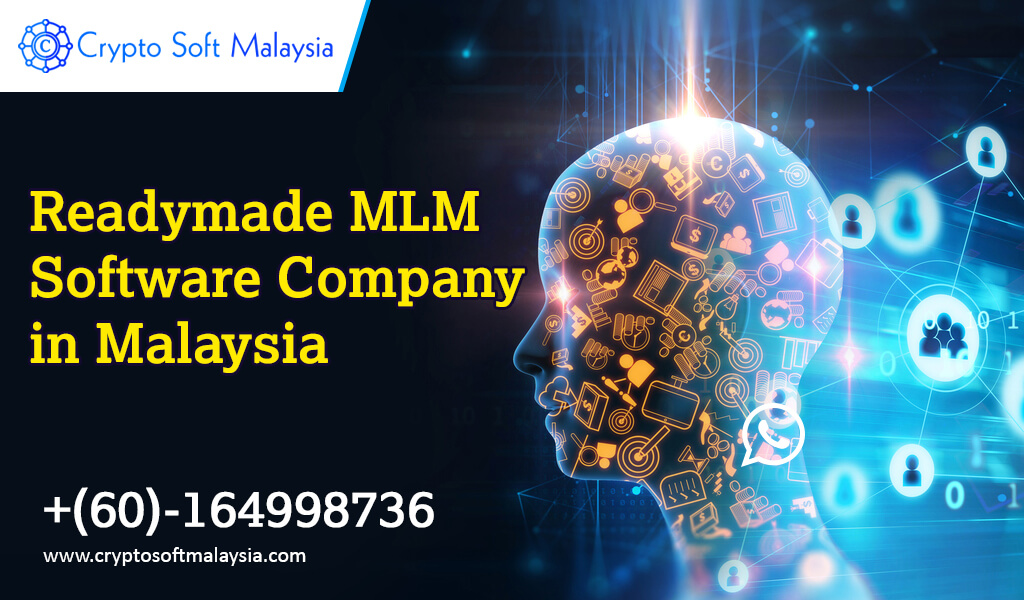 To manage, govern and organize your multilevel marketing organization, choose Crypto Soft Malaysia one of the top network marketing software development companies in the MLM and direct selling industries. You can create unique pay plans and compensation regulations using our MLM plans.
Our MLM Software has all the features you'll need, including an E-wallet, management of distributors and downline members, handling of MLM leads, processing of commissions & payouts, the ability to enable or disable dynamic compression, tracking of sales volumes, profitability statistics, etc.
MLM Plans you can prefer for your Network Marketing Software
For multi-level marketing firms, Crypto Soft Malaysia provides network marketing software with a selection of lucrative compensation MLM schemes. All significant MLM software programs, including:
Binary Plan
Unilevel Plan
Matrix Plan
Board Plan
Gift Plan
Crowd Funding Plan
Generation Plan
Spillover Binary Plan
Our goal is to demonstrate to our clients the value of our growth in their company. The only reason to select us for creating software for multilevel marketing is because we guarantee revenue. We have a history, some esteemed clients in our possession, and you have a marketing concept in mind. Are you ready to start from scratch? Give us a description of your needs, and we'll suggest the best course of action for you to adhere to your company's standards.
Key features of our MLM Software
Admin Panel, User Panel, Franchise Panel
E-wallet
Spam Controlling
MLM Incentive calculation
Payment Gateway Integration
Franchise Control
Strong Backup System
Multiple Replicated Page
Agent & Down line chart System
Support Management Service
Auto Pay-out Calculation
Genealogy Tree
E-Commerce Integrations
Member Management
Reports and Statistics
Business Promotions
Benefits of our Readymade MLM Software
Easy to operate
The user interface is very simple so, it makes easy to use for anyone. Altogether it's a 100% user-friendly Software available in market.
User Management
Powerful user management allows admin to add, edit, update status, and delete the users along with Powerful Search & Filter option.
Replicating Website
Each registered user will receive a unique website that may be utilized as a tool to efficiently recruit their downlines.
Reliable & Classic Dashboard
Classic back end panel, where the features are located for the easy access. Comprehensive System overview in the dashboard.
Customizable Business Plan
Our Software can be customized to any type of MLM Compensation Plan like Binary, Matrix and Board and to any other custom plan.
Wallet System
Our MLM software supports the industry standard wallet system. Cash Wallet & E-Wallet helps you to plan your rewards.
SMS Integrations
This is an add-on trait, where the subscribers can be acquainted via SMS. The marketing crew can set the SMS notification practices.
Point System/ Bonus
The purchase & group purchase volume are the base for point system and admin can also set up bonuses from admin panel.
Grow By Referral
Our MLM Software is referral program ready, so the user will able to promote their referral link and get new users as their downline.
Swap & Repositioning
The business officials can fix different sponsor for a distinct member. The rank and team structure will update after this.
Reports
It has advance control system to export data to Excel & PDF. Reports will be useful for admin to drive marketing and sales planning..
Genealogy
Unusual interface for viewing every team member and level at once.
All levels are easily accessible and aid in team composition.
Why Choose Use
24*7 customer support for MLM Software related queries
We have nearly 20 years' experience in MLM software development and services
Expert in MLM Software development
Highly professional, committed towards work
100% Plan Calculation guarantee
Reliable and easy to understand software service
In-depth experience of latest tools and technology
Customized MLM software services based on client needs