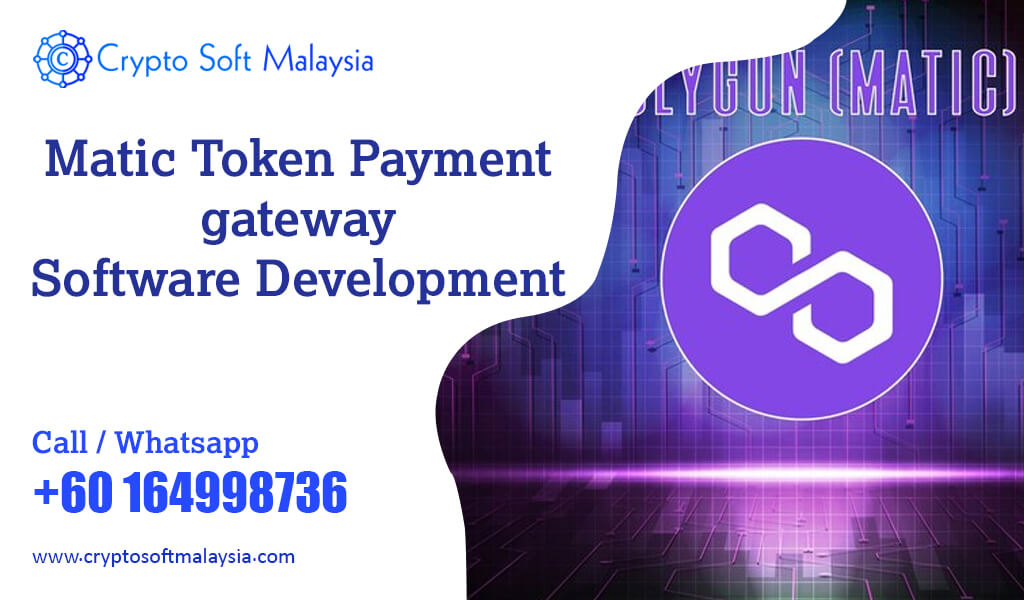 Utilize our cutting-edge Crypto payment gateway creation services to create your own private, secure cryptocurrency wallet. We offer multi-currency, personalised, secure mobile wallets with UI/UX design for everyday use at Crypto Soft Malaysia For your users, we also offer payment alternatives by QR code, NFC, or URL. Our services for developing cryptocurrency payment gateways incorporate liquidity from reputable exchanges and outside liquidity providers while maintaining the highest levels of security, dependability, and safety. Your hot and cold wallets will be able to be connected into the payment gateway thanks to the work of our own cryptocurrency payment gateway development team.
How does crypto payment works ?
Traditional credit cards won't be utilised; a digital wallet will. In order to start accepting cryptocurrencies right away, you must create a merchant account. Either single-currency or multi-currency wallets are available. By contacting the merchant's payment service provider or a crypto exchange, the received cryptocurrencies can be changed into fiat at any moment. Cryptocurrency payments can be made quickly and without chargebacks.
What is Polygon payment?
Merchants can accept the MATIC cryptocurrency through Polygon Payment in exchange for giving customers goods or services. Polygon is a scalability solution with a number of capabilities that boost transaction speed, lower costs, and simplify complicated processes. This network, which is Layer 2, functions as an extra layer on top of Ethereum without altering the blockchain's original structure. The platform promotes developers to launch new products more quickly and assists Ethereum in growing. It also improves security, effectiveness, and usefulness. Developers can transfer their DApps from Ethereum to this brand-new network.
Polygon coin can be used by all kinds of organizations, from businesses to non-profit organizations, as a payment option. Crypto Soft Malaysia can readily supply all tools essential for deploying a MATIC payment gateway.
Crypto Payment Gateway Development Services
Utilize all of our services for developing cryptocurrency payment gateways for businesses and merchants to send and receive transactions quickly, easily, and affordably around the world.
Fastest Transaction Time
We develop user-centric gateways for the fastest transaction time.
Seamless Conversion
Users can convert their fiat into cryptos for payments without glitches.
Multiple Payment Options
Convert your fiat to crypto via credit/debit card, wire-transfer or via other cryptos.
Multiple Blockchain Currency
Integrate multiple blockchains such as Bitcoin, Ethereum, EOS and so on, for payment options.
User Controlled Funds
The users have complete control of their funds, private keys ensuring security & transparency.
Data Security
All the data stored will be encrypted through the state-of-the-art cryptographic techniques.
Why Should You Have a Multi-Cryptocurrency Payment Gateway for Your Business?
Today, if you run a global firm, you should do this. Without using any brokers, you can now offer your business a variety of ways to make and receive money. Additionally, flexibility and minimal transaction fees are both big advantages. Fiat currency can also be converted at any time. Furthermore, there is no possibility of fraud or chargeback.
Advantages of Cryptocurrency Payment Gateway Development
Global Access
High Security
No Chargeback
Fast Transactions
Low Fees
Multi-device usage
24-Hour Withdrawal Benefit
No Third Party
First Mover Advantage
New Customers
Why Choose Us for Matic Token Payment Gateway Development
Choose our cryptocurrency payment gateway creation services wholeheartedly because we support crypto-fiat and fiat-crypto withdrawals, have the lowest industry fees for merchants and enterprises, and accept a variety of coins, tokens, and stablecoins. Through a single API, our solution is simple to set up.