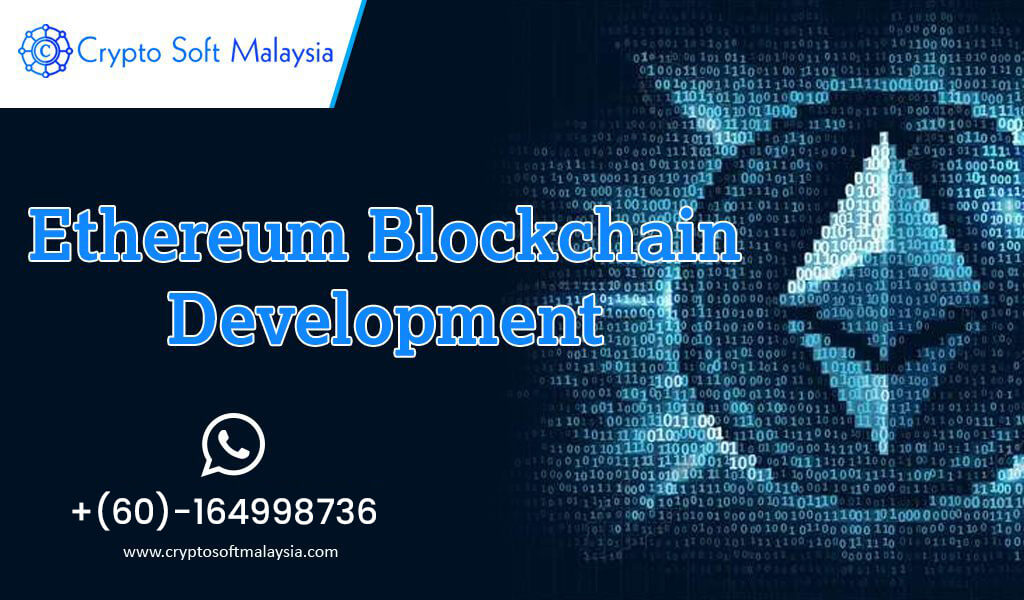 Ethereum is a decentralized, open source, and distributed computing platform that enables the creation of smart contracts and decentralized applications, also known as dapps.
Smart contracts are computer protocols that facilitate, verify, or enforce the negotiation and performance of some sort of agreement. For instance, a smart contract could be used to represent a legal contract emulating the logic of contractual clauses or a financial contract specifying responsibilities of the counterparts and automated flows of value.
What is Ethereum Blockchain?
Ethereum, the notable competitor of Bitcoin has created an unfading position in the crypto market. Ethereum, a well-known decentralized blockchain network that helps to develop and run decentralized applications without any possibility of censorship, downtime, fraud, or third-party interference.
Benefits of Ethereum
Ethereum Development has transformed the whole Crypto business world. It is incredibly growing as the best Blockchain Network and providing immersive Distributed Applications development by embedding high features in it. Know more about the Benefits of Ethereum Development for your Business.
1. Distributed Ledger
2. Open Source Technology
3. High Security
4. Better Flexibility
5. Easy Integration
6. Great Transparency
7. Improved Traceability
8. Advanced Data Safety
Ethereum Development Services
As the Leading Ethereum Development Company, Our Offshore Ethereum programmers offer a wide range of Ethereum App Development services that adhere to the highest level of security and industry standards. We focus on developing the perfect Ethereum solutions for your business while you focus on making the business work. Our Ethereum Developers understand your entire project requirements, analyze it and start working from scratch and make it a reality.
With Great Expertise in DApp Development, Our Ethereum DApp Developers can build and deploy scalable Decentralized Applications or DApps. Our Ethereum developers have a deep knowledge of Solidity Language and are Experts in building DApps that are cost-efficient and add value to user-experience.
Ethereum Smart Contract Development
Etherum Smart Contract Developers and get performance-driven Ethereum smart contract development services. Our Ethereum developers design and develop advanced smart contracts for private or public blockchain platforms that come with features adaptable to a range of industries. The Ethereum Smart Contracts developed by our team of Smart Contract Developers are completely decentralized that provides high-end security and functionality to the end-users.
Ethereum Wallet Development
Ethereum Blockchain Developers develops multi-Currency wallets, Bitcoin Wallet, Coin- Specific Wallet, Mobile Wallet, Defi Wallet, Web Wallet using which you can store various types of digital currencies. Leveraging our rich domain knowledge and breadth of expertise in Cryptocurrency wallet Development, Our Ethereum Developers provide you with a top-notch cryptocurrency wallet app that can give you a distinct competitive advantage over your competitors.
Ethereum Token Development
Ethereum Token Developers from us to get end-to-end Ethereum Token Development Services by using efficient smart contracts powered by blockchain technology. Our Ethereum Token Developers assists enterprises and entrepreneurs with integrating cryptocurrencies into their legacy system. We help you to build your own Tokens under any of the Ethereum token standards such as ERC20, ERC721, ERC223, ERC1400, ERC827 and so on that will enable you and your users to trade them as utility tokens or security tokens. Since ERC 20 is one of the Popular and significant Ethereum Token Standards.